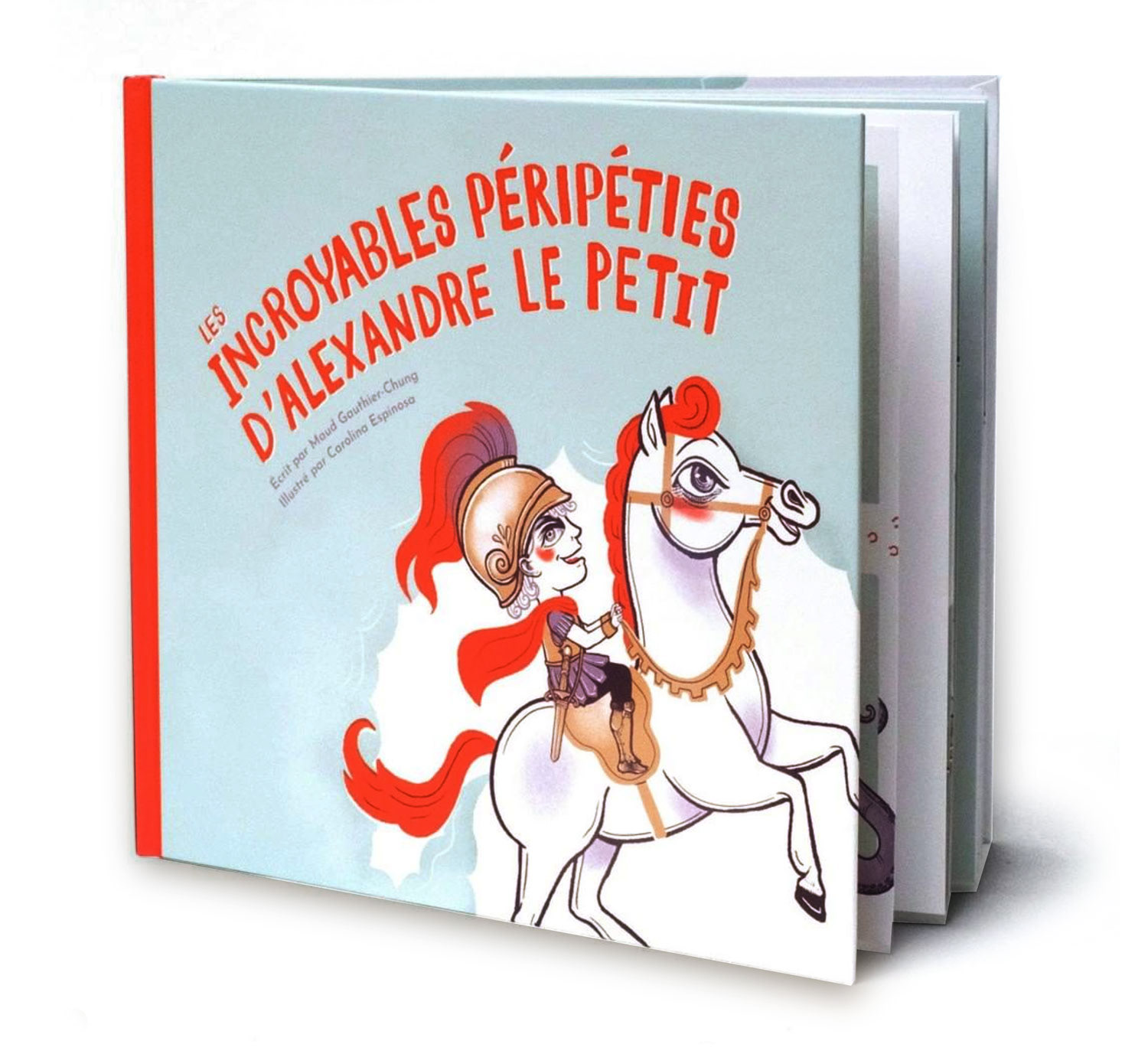 Que faire lorsque l'on croise une princesse entre les griffes d'un énorme dragon à l'air fort bougon ? Tu veux connaître la réponse ? Suivons le cavalier et son fidèle destrier ! Nous verrons bien si les dragons sont toujours grognons et si les princesses ont vraiment besoin de prouesses...
écrit par Maud Gauthier-chung 
édité par Les éditions Dent-de-lion
What should we do when we meet a princess trapped by a mean looking dragon? You want to learn the answer? Follow Alexander and his horse as they meet and fight their way through the book. You will learn if fighting is always the best answer and if all princesses need to be saved.
written by Maud Gauthier-chung 
publish by Les éditions Dent-de-lion